British Half Sovereign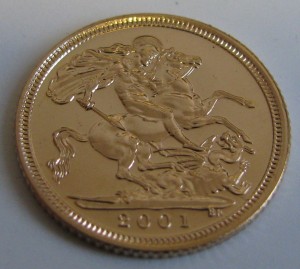 Special Offer
Half sovereign coins in lots of 20.
We are offering lots of 20 x half sovereign coins at what we believe is the lowest price available anywhere in the world. The coins are un-circulated 2001 bullion coins in their original Royal Mint sheet of 20. We are offering these at an incredibly low premium of €5.00 over spot per coin. We have limited stock available and expect that these will be sold out fast.
Half Sovereign Specification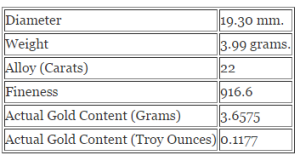 Description and Details:
The front (Obverse) of this coin shows the Bust of Queen Elizabeth II facing to the right and wearing a tiara. The letters IRB are visible below the truncation. The legend on the coin reads as follows: Elizabeth II DEI GRA REGINA FID DEF. The back (reverse) of the coins has St. George with a streamer flowing from his helmet, mounted and slaying a dragon with a sword. The edge of the coin is milled.
There were 94765 of these coins issued in 2001 (Ref Spink 2010) and given this limited mintage it is likely that these coins will attract a premium over their bullion value as time passes.