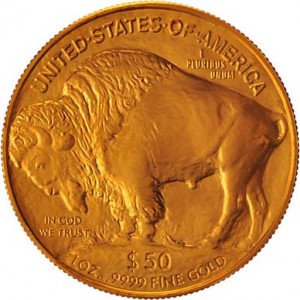 You can now buy the American Buffalo Gold Coin in Ireland through National Gold and Silver.  We supply one of the most recognised gold coins directly to customers across Ireland from our bases in Dublin, Cork and Galway.
The first American Buffalo Gold Coins were minted in June 2006, and are among the world's purest gold coins in terms of the fineness of their metal content.
The American Buffalo Gold Coin features images by renowned American sculptor James Earle Fraser.
To order your American Buffalo Gold Coins today please call us in Dublin on (01) 525 3444,  in Cork on (021) 242 7965 or in Galway on (091) 730 856.
American Gold Buffalo
Fineness: .9999 or 24 karats
Denominations: 1 oz.
1 oz. American Buffalo
Gold Content: 1 troy oz.
Fineness: .9999 or 24 karats
Weight: 1.0001 troy oz
Diameter: 32.7 mm